Biopark Cosmetics is a range of completely natural products that bring delight to your skin, hair and senses. All the products are made with love and precision, the raw materials are carefully selected after several quality controls. Biopark Cosmetics range consists of natural carrier oils, hydrosols, clays, plant butters, essential oils, lip balms... all completely natural and many organic.
Biopark Cosmetics Hydrosols or Floral waters are the liquid remaining after a steam distillation of plant parts. Hydrosols are produced separately by steam distilling the plants. That is why can also offer special hydrosols like Jasmine, Sandalwood etc. The hydrosols have the same scent as the essential oils but in a much milder form and they also have the same beneficial properties so they are perfect for skin or hair care and are also useful for many other purposes. Biopark Cosmetics hydrosols are 100% pure and undiluted, without added alcohol, preservatives or emulsifiers. Hydrosols are 3-5x more concentrated compared to other brands and are of superior quality. This means you can use less of them for skin care or when making your homemade cosmetic products but achieve the same effect. Because of their concentration, the hydrosols have a slightly cloudy (milky) appearance and an intense aroma, which testifies to their quality.
Natural clays and Pure plant powders are perfect products for facial, body or hair masks, skin cleansing or hair washing. They contain a lot of minerals and vitamins and have deep cleansing properties. They can help with oily or blemished skin, different skin problems, dandruff,…
Plant butters are pure plant fat that is solid at room temperature, but can liquefy at higher temperatures. They are great for body care, for all skin types but especially for dry, mature and even cracked and rough skin.
Yummme organic Lip balms are the youngest member of the Biopark family. They are made with carefully selected ingredients like coconut oil, beeswax and pure natural oils and extracts. They nourish even very dry and cracked lips and come in several wonderful aromas.
Five Unique Ingredients Which Makes Paul Penders Effective
LevensESSENTIE Gold®
LevensESSENTIE Gold®, which means "Essence of Life" in Dutch, is a unique feature of our cosmetics. It is an intensely powerful herbal extract of 22 organically grown herbs, a tradition passed down from generation to generation, formulated by Paul's beloved grandmother some 100 years ago. Today's version is a mixture of Eastern and Western herbs from USA, China, Europe and Malaysia. It brings balance to the skin and body, in a way similar to Ayurvedic principles. Ayurveda offers effective natural therapies by healing from the inside; it addresses the roots of imbalance and restores good health. The 22 organic herbs of LevensESSENTIE Gold® are in ALL our products, including skincare, makeup and hair care, because when your skin is in balance it displays health and radiance and your skin feels soft and moisturized; truly, naturally beautiful. LevensESSENTIE Gold® has been proven to provide a healthy complexion by combating free radical damage. Its extraordinary anti-aging ingredients, such as vitamins A, B, C & E, enzymes and phyto-tocotrienols counteract the early signs of aging and sustain healthy skin.


Pegaga
A characteristic rainforest island herb with antibacterial and healing properties. Pegaga is native to Langkawi Geopark and an essential part of the LevensESSENTIE Gold® that is used in all Paul Penders products. Pegaga is known as 'miracle hero' of the rainforest because it helps heal the body in so many wondrous ways. It is a traditional medicine used to alleviate fatigue and depression, but is also known as a 'beauty herb' because it clarifies skin for greater radiance and glorious fresh looks. Pegaga has been used since ancient times, especially in the Ayurvedic medical system of India and in Chinese traditional medicine and is recommended by the World Health Organization as one of the most important medical plant species to be conserved and cultivated.

Coconut Water
Coconut water has been used for medicinal and cosmetic properties in southeast Asia for thousands of years because it is rich in lipids, lauric acid and glucids as well as vitamins, nutrients and minerals. For generations, Asian women have used fresh coconut water to cleanse the face and coconut fruit in moisturizers that keep the face and body young. Coconut water regenerates, revitalizes, moisturizes and softens the skin. All Paul Penders products include coconut water.

Enzymes
Loaded with anti-oxidants, vitamins and minerals, enzymes are catalysts for cell renewal. By capturing free-radicals and thus preventing damage caused by pollution, smoking, bacteria and sun, enzymes are capable of effecting changes such as wrinkle reduction and a healthier glow. Together with liposomes, the enzymes in Paul Penders skincare products can open blocked skin pores to prevent whiteheads and blackheads; hydrolyze oils for smoother skin finish and remove dead skin cells. Enzymes create finer skin texture and reduce pore size when used over time. Papaya (papain) and pineapple (bromelain) enzymes are strongly beneficial to beautifying any skin.

Ceramides and Liposomes
Paul Pender's natural herbal cosmetics stop the decline in natural ceramide levels of skin by using a liposome-based delivery system. A decline in the skin's natural ceramide levels over time results in the familiar signs of aging, however Paul Penders skincare products with added ceramides increase the skin's total moisture content. Utilizing a liposome-based delivery system, ceramides and the other anti-aging ingredients in Paul Penders products can readily target skin locations most in need of protection.

The Effectiveness of Paul Penders Skincare
Conventional mass-produced cosmetics typically use heat-processing, with many bio-active ingredients being destroyed when heated above 35°C.
At Paul Penders, we pioneered an exclusive Cold Blending technology where herbal products are made in small batches, never heated above 35°C, thus ensuring all bio-active ingredients remain at full strength.
Paul Penders herbal skincare are cold-blended and infused with LevensESSENTIE Gold® to offer effective and powerful results.
Quality Assurance
In order to fulfill our customer expectations for high quality products, we have made a commitment to excellence in our manufacturing processes, both in Malaysia and the Himalayas, under the guidance of trained professionals chemistry engineer Dr. Amit, herbalist Dr. Vinod, and Dr. Gatot. We maintain our own fully-staffed laboratory and regard this as the keystone of our company.
We have expert knowledge of plants and natural perfumery and research and develop new products ourselves. Paul Penders Co sets itself apart as we have full control over our own products and every ingredient is thoroughly researched and tested by us. We create our own formulations and do not buy ready-made formulations from private label manufacturers.
In 2013 our complete product range received global certification from the prestigious AVA (American Vegetarian Association) in New York. In 2016 all our products were certified, world-wide, by EWG (Environmental Working Group) in Washington DC to guarantee all products are 100% safe for consumers. In addition we carry a Halal Certificate and manufacture under strict Halal and Kosher rules. Our products are suitable for vegetarians, vegans, and followers of most of the world's religions.
Our products are grown and nurtured with love and positivity; from the choosing of ingredients to the end of the manufacturing process.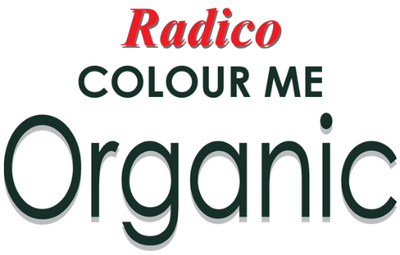 Established in the year 1992, Radico is now an Indian based multinational company with corporate office and factories in India as well as a distribution warehouse and office in Torrance, California USA. We, at Radico have strived to set new bench marks in the field of natural and Organic cosmetics, specializing in Natural and organic hair colors.
Under the visionary guidance of Founder and Director Mr. Sanjeev Bhatt, the company has been achieving new heights in the field of natural hair care. Mr. Sanjeev Bhatt, a science graduate and MBA from one of the top 5 business schools of India, is not only an expert of International Marketing but also one of the very few experts and specialists in the field of 100% Natural hair color across the globe.
At Radico we believe in creating unique high quality Natural Hair colors based on continuous research, experiments and Ayurveda. Continuous efforts are made in order to attain highest possible quality consistency in Natural products, which is a very difficult task as Mother Nature is not in our control. Still, we have a team of highly qualified research professionals, Ayurveda experts, and cosmetic production experts to render flawless and high quality products.
We believe that "Organic is real Natural"
Mission – To help people reveal their inherent beauty, Naturally
Products:
100% Natural and certified Organic Hair colours
100% Natural Hair Treatment Oils
100% Organic Care Hair Herbs

UNITY Energy-Efficient Far Infrared Wall Heaters is made and CE registred in Latvia. UnityEurope.com
Far Infrared wall heater is used for local heating in any room, bathroom, balcony, workplace or other place until 10-15m2. Infrared wall heater based on the long-wave (far) infrared technology, which means – healthy heat in your home, saving your money and energy.
Main advantages of UNITY infrared wall heater:
●
100 % ecological and healthy material of the heating element upon own patented technology.
●
Long-Wave (far) Infrared rays (wave length 6-20 µm) has positive effect on human organism and health.
●
Does not burn the oxygen within the air in order to heat (as usual heaters do), that is why the usage of the products made on long-wave (far) infrared technology does not make the air in the room difficult to breathe.
●
Save your money and electrical energy.
●
Warm rays identical to the sunrays in your home.
●
Additional heating in the house and apartment.
●
Mobile and easy to carry.
●
Long lifetime of the heating element (60.000+ hours, that means >10 years of usual usage).
●
Made of a thick material resistant to mechanical damage.
●
Great decoration in your home.