Biopark Cosmetics is a range of completely natural products that bring delight to your skin, hair and senses. All the products are made with love and precision, the raw materials are carefully selected after several quality controls. Biopark Cosmetics range consists of natural carrier oils, hydrosols, clays, plant butters, essential oils, lip balms... all completely natural and many organic.
Biopark Cosmetics Hydrosols or Floral waters are the liquid remaining after a steam distillation of plant parts. Hydrosols are produced separately by steam distilling the plants. That is why can also offer special hydrosols like Jasmine, Sandalwood etc. The hydrosols have the same scent as the essential oils but in a much milder form and they also have the same beneficial properties so they are perfect for skin or hair care and are also useful for many other purposes. Biopark Cosmetics hydrosols are 100% pure and undiluted, without added alcohol, preservatives or emulsifiers. Hydrosols are 3-5x more concentrated compared to other brands and are of superior quality. This means you can use less of them for skin care or when making your homemade cosmetic products but achieve the same effect. Because of their concentration, the hydrosols have a slightly cloudy (milky) appearance and an intense aroma, which testifies to their quality.
Natural clays and Pure plant powders are perfect products for facial, body or hair masks, skin cleansing or hair washing. They contain a lot of minerals and vitamins and have deep cleansing properties. They can help with oily or blemished skin, different skin problems, dandruff,…
Plant butters are pure plant fat that is solid at room temperature, but can liquefy at higher temperatures. They are great for body care, for all skin types but especially for dry, mature and even cracked and rough skin.
Yummme organic Lip balms are the youngest member of the Biopark family. They are made with carefully selected ingredients like coconut oil, beeswax and pure natural oils and extracts. They nourish even very dry and cracked lips and come in several wonderful aromas.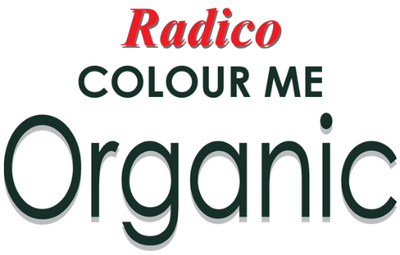 Established in the year 1992, Radico is now an Indian based multinational company with corporate office and factories in India as well as a distribution warehouse and office in Torrance, California USA. We, at Radico have strived to set new bench marks in the field of natural and Organic cosmetics, specializing in Natural and organic hair colors.
Under the visionary guidance of Founder and Director Mr. Sanjeev Bhatt, the company has been achieving new heights in the field of natural hair care. Mr. Sanjeev Bhatt, a science graduate and MBA from one of the top 5 business schools of India, is not only an expert of International Marketing but also one of the very few experts and specialists in the field of 100% Natural hair color across the globe.
At Radico we believe in creating unique high quality Natural Hair colors based on continuous research, experiments and Ayurveda. Continuous efforts are made in order to attain highest possible quality consistency in Natural products, which is a very difficult task as Mother Nature is not in our control. Still, we have a team of highly qualified research professionals, Ayurveda experts, and cosmetic production experts to render flawless and high quality products.
We believe that "Organic is real Natural"
Mission – To help people reveal their inherent beauty, Naturally
Products:
100% Natural and certified Organic Hair colours
100% Natural Hair Treatment Oils
100% Organic Care Hair Herbs

UNITY Energy-Efficient Far Infrared Wall Heaters is made and CE registred in Latvia. UnityEurope.com
Far Infrared wall heater is used for local heating in any room, bathroom, balcony, workplace or other place until 10-15m2. Infrared wall heater based on the long-wave (far) infrared technology, which means – healthy heat in your home, saving your money and energy.
Main advantages of UNITY infrared wall heater:
● 100 % ecological and healthy material of the heating element upon own patented technology.
● Long-Wave (far) Infrared rays (wave length 6-20 µm) has positive effect on human organism and health.
● Does not burn the oxygen within the air in order to heat (as usual heaters do), that is why the usage of the products made on long-wave (far) infrared technology does not make the air in the room difficult to breathe.
● Save your money and electrical energy.
● Warm rays identical to the sunrays in your home.
● Additional heating in the house and apartment.
● Mobile and easy to carry.
● Long lifetime of the heating element (60.000+ hours, that means >10 years of usual usage).
● Made of a thick material resistant to mechanical damage.
● Great decoration in your home.